What is energy? What is your energy consumption? How did that happen? And what can you save?
The Wattcher Display helps the user to discover the energy consumption and where to save. The Wattcher display shows in a beautiful way the energy consumption at home. The moment devices are turned on, the number (in Watt's) on the display goes up and vice versa. This insight into consumption makes people aware about their energy consumption. Gradually, people learn more about the saving opportunities. Old habits make way for new behavior. We know for a fact that small changes can make a big difference.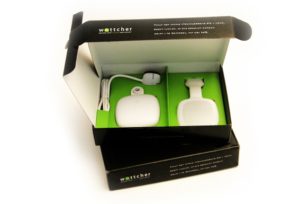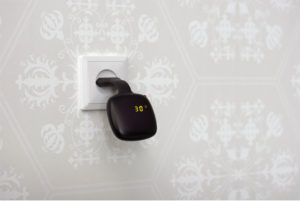 Projects with the Wattcher
The Wattcher has been deployed since 2009 on numerous energy saving projects, such as energy challenges. The average saving is between 10 and 20%. Besides giving a good feeling, it also saves money and helps to reduce CO2 emissions.
Installation
The Wattcher is designed to allow the user to install it him or herself. A sender is installed on the electricity meter. This sends a signal (radio) to the Wattcher Display. The Wattcher is suitable for most European meter installations. Exceptions are: when the meter is placed in a plastic or metal cover or when the distance, from meter to display, is more than 20 meters or 2 stories high.
The design is by the Dutch designer Marcel Wanders.