From linear to circular

We are on the eve of a circular economy. This makes sense, because commodities become scarcer and therefore more expensive and their recovery has a major negative impact on nature and the poorer part of the world's population. Furthermore waste is spreading across the world to places from where it can't be retrieved, causing major damage to biodiversity. All this requires change. From a linear to a circular economy.

Long-term and high-quality usage of commodities

Imagine: An economy in which we maximize recycling of products and commodities, minimize toxic chemicals and use renewable energy. Mankind produces none to very little waste much more waste, allowing nature to recover.

Promising circular business cases

Circular systems and business models provide economically major opportunities. Consider saving money by the use of commodities and waste, new offers, new markets, innovation, customer loyalty, a positive branding and last but not least, a good feeling. Innovaders helps organizations and governments find, to develop and realize a promising circular business case and systems.
More information? Contact Arno van Wayenburg by email or call +31 (0) 20 3868 702
For companies that want to more about circular opportunities we organize a workshop: In a 2-hour workshop we will depict your value chain and together we determine the most interesting opportunities for your business based on 5 different circular business models.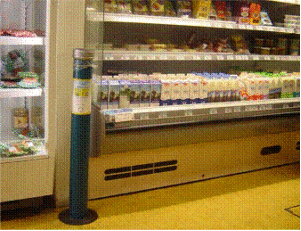 Waddenzuivel, packaging recycling system
Waddenzuivel manufacturers have been supplying their organic curd and yogurt in a plastic package since 2004. To recycle the plastic packaging, to new, high quality p[roducts a return system has been set up. A system that only succeeds when everyone in the chain cooperates, both the producers, consumers, distributors, nature stores and the recycling company.
In consultation with the various parties, Innovaders has developed a concept for the return system. It is a combination of marketing towards the consumer, collection units to be placed in 350 stores and logistics from plastic to the recycling company. For every returned packaging, a donation was given to a charity in Benin to develop a local agricultural product.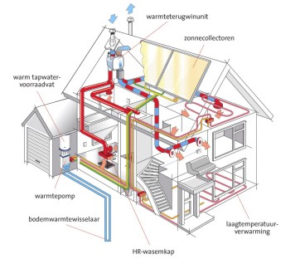 Itho, lease-concept soil heat exchanger
The Energy House of Itho is a residential concept with a climate system based on a soil heat exchanger. This system is profitable for the resident and the environment. The house offers maximum comfort at a very low energy consumption (EPC <0.5). Compared to an average new building, it saves on energy costs. However, for the project developer, the system costs more than a conventional heating system, which makes it hardly used in new construction projects.
Wim van den Bogerd, former director of Itho:
"We have been looking for a while: How can we successfully offer the Energy House to the project developers. Innovaders has led us through a structured and creative process to concrete solutions."
With the help of the '€ nergy guide', costs and savings are made visible to developers and residents. If the project developer wants to offer a comfortable and very energy-efficient new building at no extra cost, Itho can pre-finance the soil heat exchanger and then settle it with the resident by means of purchase, rental and / or lease construction. The road is therefore free for a large-scale breakthrough of this sustainable innovation. In February 2006, Itho received the VSK award with the new offer during the VSK Congress.
This process was one of the circular innovation trajectories that Innovaders conducted on behalf of RVO.