Our mission: contribute to a sustainable planet. The earth is a great miracle, that we should treat with care; It's an inexhaustible source of inspiration!
We believe that an important step towards a sustainable planet, is making sustainability visible and tangible. Seeing is doing. This creates space for behavioral change and sustainable technology.
We see a world in which humans live more consciously, both individually and in groups, sunny and open to the immediate environment.
Solutions arise from interesting research areas; Biomimicry, cradle to cradle, ecodesign, circular economy and are smart and efficient, progressive and sustainable, with a user-friendly interface.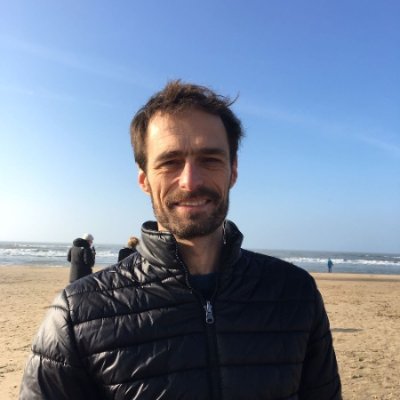 Arno van Wayenburg
Entrepreneur, project manager and advisor for sustainable change and innovation. Co-founder of Innovaders. Technical background with industrial design specialization (Technical University Delft). He is intrinsically motivated to contribute to a more sustainable planet and often does it with projects in which both technology and human activity are important: "We are in the middle of a sustainable transition. An exciting time. This change requires vision, creativity and courage. I like to turn dreams into concrete projects and realize them. Get the hands dirty!"
Arno is happy outdoors. Walking, cycling holidays, floating on the water and experimenting in a permaculture garden.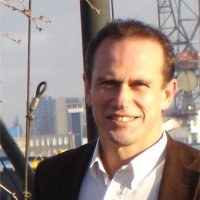 Gernout Erens
Gernout has a background in logistics and mechanical engineering (Technical University  Delft). Co-founder of Innovaders. Likes to approach matters starting with the  end result in mind. Creator and inventor of products.
Gernout is an involved member at the hockey club in Weesp. In his spare time, he likes to go out with his family or crafts in and around the house, making objects, cabinets or underground bicycle shelters.
Afval Energie Bedrijf: logistic savings & waste reduction
Ballast Nedam logistic- & energy saving
Cyclus logistic savings & product innovations
DAR waste seperation & product innovations
ECN new business development
City of Amsterdam vision & product development
Port Authority Amsterdam sustainable energy
Hema waste reductions
KLM logistic- & energy saving
Chamber of Commerce Amsterdam sustainable business management
La Belle Beninoise sustainable chain development
Ministry of Foreign Affairs sustainable business management
SME Energy Center energy saving & behavior change
Nike waste reduction & behavior change
Dutch Railways (NS) waste reduction
Oxxio energy saving & behavior change
Twinroof energy & product innovation
Tech University Delft education sustainable innovation
Design Academy Eindhoven education sustainable innovation
Unipol energy & product innovation
Vitens (water company) product development & partnership Druple